Vintage Style 1932 Red Crown Gasoline With Pinup 12 Inch Porcelain Pump Plate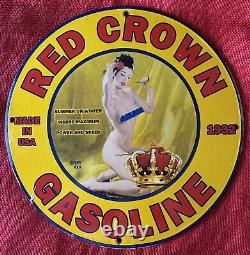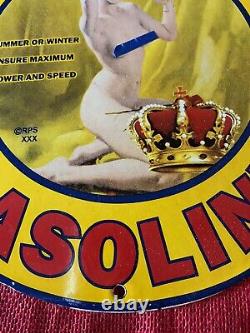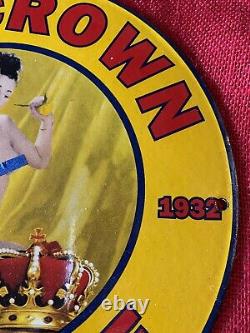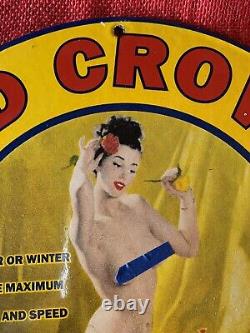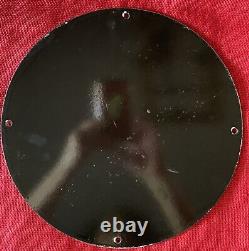 WITH A REAL HOT PINUP 12. This is a 12inch sign! This piece has nicks and chips but it still looks amazing! If you want a nice piece of history founded in the early 1900'S.
A great sign to show off this is the sign for you! This sign would look awesome in your workshop, this would make an awesome gift for Red Crown and Gold Crown fans, friends or family members.
I HOPEYOU ENJOY THESE SIGNS!