VINTAGE Reproduction TEXACO MOTOR OIL DOUBLE SIDED SIGN 44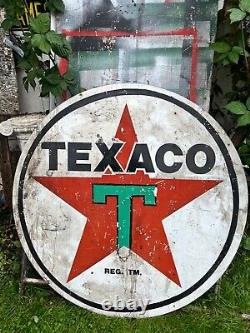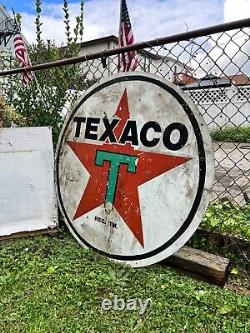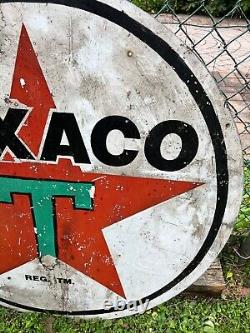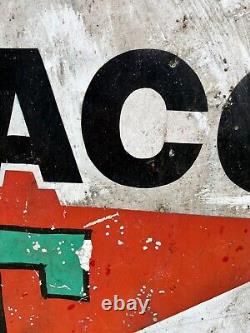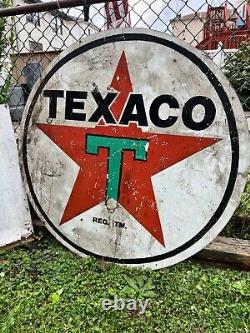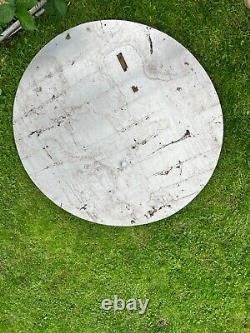 Discover a piece of automotive history with this meticulously crafted Vintage Reproduction Texaco Motor Oil Double Sign. Handcrafted by my father, a retired painter with a passion for preserving nostalgia, this sign is a lovingly recreated tribute to a bygone era.
This is a1/1 and no others will ever be painted created like this one. Ideal for display in your garage, man cave, or workshop. Stunning Vintage Design: Features the iconic Texaco Motor Oil logo, sure to evoke memories of classic cars and simpler times. This reproduction sign is a close match to the original Texaco Motor Oil signage, capturing the essence of a simpler time. It's a testament to the craftsmanship and attention to detail put into its creation, making it an ideal addition to any automotive memorabilia collection or a unique piece of decor for your space.
Dimensions:44 inches in diameter. Material:Durable tin, faithfully recreating the vintage look. Don't miss the opportunity to own a piece of automotive history with this Vintage Reproduction Texaco Motor Oil Sign.
Thank you for considering this unique piece, and feel free to reach out with any questions you may have.