C. 1963 Original Vintage Texaco Sky Chief Sign Metal Porcelain Supreme Petrox Gas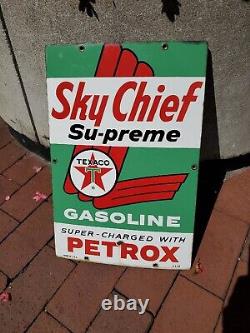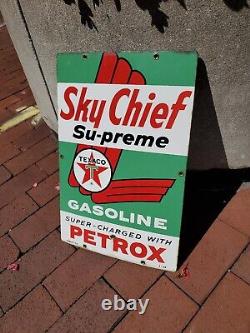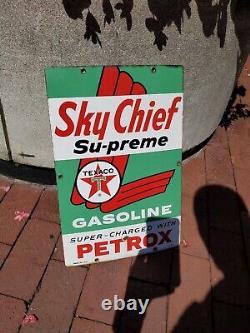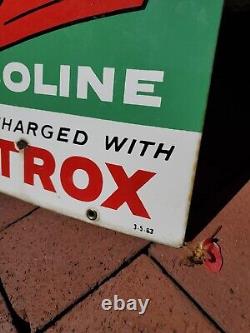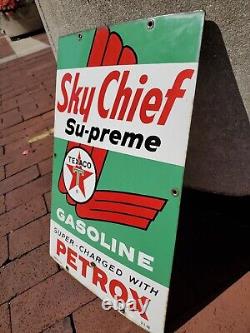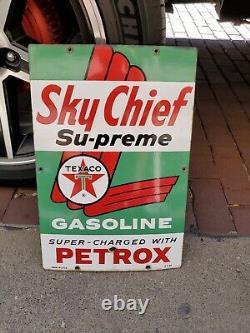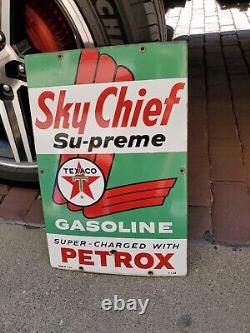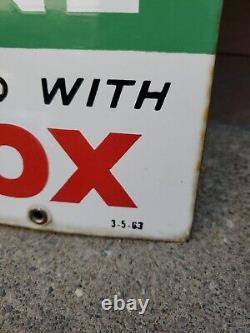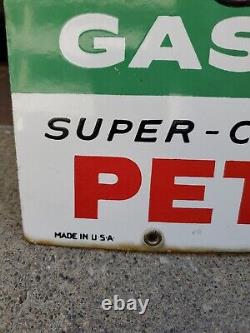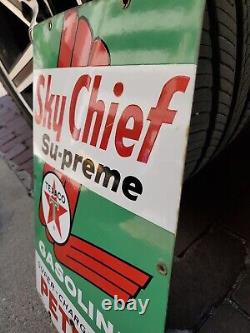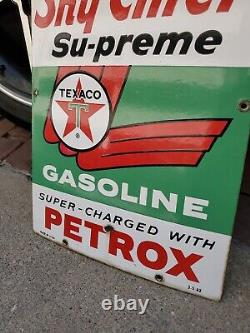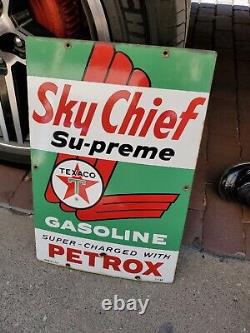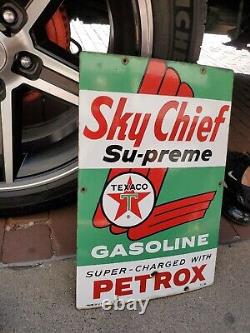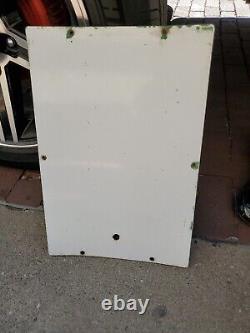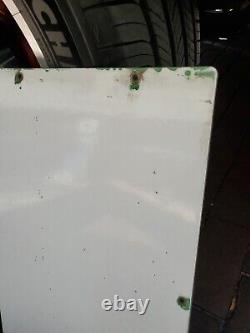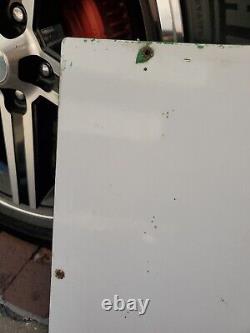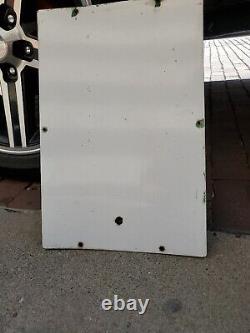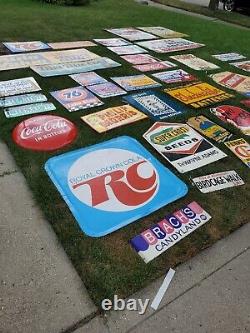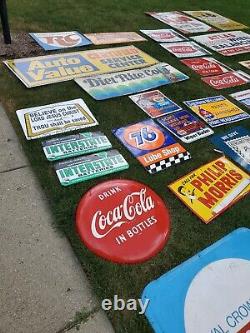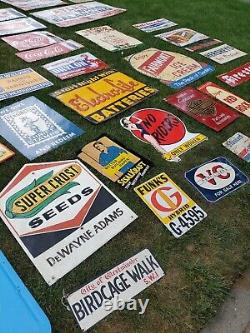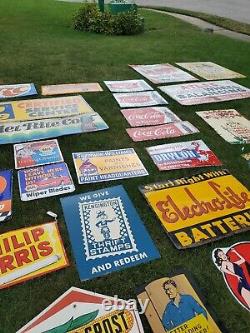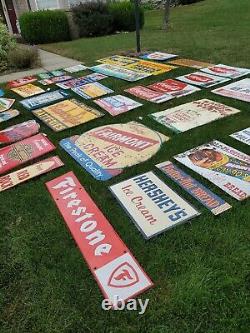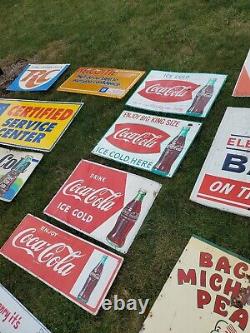 This vintage metal sign features the iconic Texaco Gas brand, in a bright red color with the Texaco Sky Chief design. Created in 1963, this sign is an original piece of advertising memorabilia from the United States. It is made of metal and porcelain, with the Texaco Supreme Petrox Gas logo prominently displayed.
The sign is perfect for collectors of vintage advertising or those looking to add a unique piece of Americana to their collection. It is in excellent condition, with no visible wear or tear. This sign is a true gem and would make a great addition to any collection.
There's alot of fake texaco Gas pump plates out there like this one but you can tell if it's Original by the date code on the bottom and it should have a little paint run over on the back. If it's perfect white back it's more then likely a fake.
Priced to sell, check out my other listings.