Vintage Lamborghini Porcelain Automobile Service Dealership Gas Pump Sign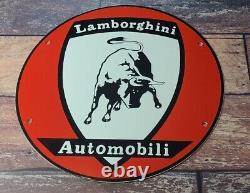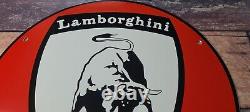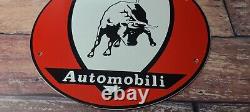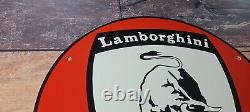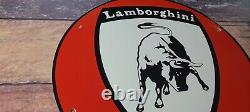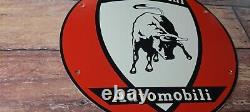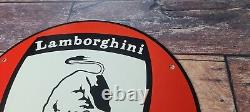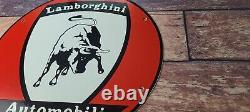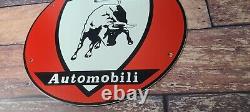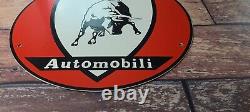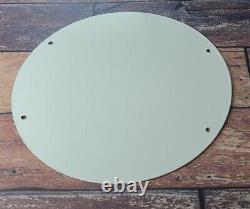 This is a vintage Lamborghini 11 3/4 porcelain gas automobile & automobile sign. This is a really neat graphic of the bull in the center and has Lamborghini Automobili lettering.
I also have a lot of other signs, including motorcycle, Gas & Motor Oil, Baseball and Tractor signs.